The R&R Retreat
Mexico | May 18-25, 2024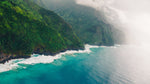 "The journey to bliss isn't a race; it's a dance. A dance with your authentic self, under the sun and moon."
— Unknown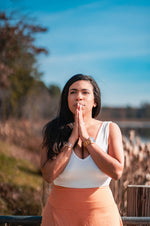 Release & Revive
Welcome to The R&R Retreat! 
It's more than just a getaway – it's a journey of self-love, self-discovery, and self-celebration.
You're invited to your well-earned refuge, where you have the chance to immerse yourself in sheer and untamed euphoria. 
Envision this: morning meditation sessions with the ocean as your backdrop, restorative yoga, life-altering Temezcal ceremonies, and reiki healing sessions. 
Each phase – Release and Revive – serves as your guide to shed worldly weights, unleash emotional freedom, and reignite your inner spark.
Indulge your senses in the culinary wonders of Mexico, featuring locally-sourced delights meticulously prepared by on-site culinary artisans. 
During your free time, you'll have the opportunity to explore the enchanting charisma of Chacala at your own unhurried pace. 
The evenings present themselves as occasions to share stories and laughter with kindred souls under the captivating night sky.
Ready to fall back in love with yourself and embark on a flirty dance with joy and ease? 
If the answer is a resounding yes, pack your bags for this 7-day journey of self-celebration and sensual rendezvous. 
Unleash your divine femininity, and arrive at bliss in Chacala, Mexico!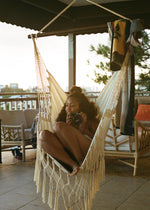 A Time To Disconnect To Reconnect…
**ALL INCLUSIVE - 3 Daily Meals
Ancient Petroglyph Site Hike
Volcano Hike
On-site Massage
Local Market Tour
Daily Yoga
Breathwork & meditation practices (body-wisdom, embodying highest self, living authentically, release old energy, heart-opening, arriving at bliss)
Full Flower Moon Goddess Circle
Soulful Living workshop
Pleasure Workshop
Snorkeling
Sacred Temezcal ceremony
Group discussion and sharing sessions
Free days to relax
**SPACE IS LIMITED**
apply now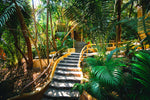 Accommodations
Our host resort is a yoga, wellness & vacation retreat center nestled between the tropical jungle and the pristine sandy beach of Chacala, México.
It sits on the shores of Playa Chacala, a small Mexican fishing village with plenty of charm that still retains a traditional way of life.
With easy access to Puerto Vallarta International Airport, just 90 minutes south, you'll feel worlds apart from the big tourist developments.
The town and surrounding areas have much to offer: from jungle hikes, surfing, boating and ancient petroglyphs, to the simple pleasure of playing on the soft sand and swimming in the year-round warm ocean waters.
Chacala is the most pristine and picturesque bay in the Riviera Nayarit, with golden sand, coconut trees, and palapa (thatched-roof) restaurants along the shore, surrounded by tropical jungle mountainsides. Home to approximately 400 residents, the town's unhurried lifestyle is complemented by the welcoming and friendly attitude of locals.
This is an intimate place offering groups and individuals a relaxing, supportive, and inspiring environment in a peaceful fishing village.
NOTE: We are happy to pair you with a suitemate upon request which you can indicate on the booking form once provided.
Package rates are inclusive of accommodations, meals during retreat programming, excursions, gift bags, airport and ground transportation. Airfare is not included.
PAYMENT PLAN: $100 deposit. 1st payment due 14 days later, remaining monthly payments in equal amounts, with final payment due March 30.
PAY IN FULL: Includes 5% discount
*Affirm available
Message From The Host
Welcome, beautiful soul.
I'm incredibly honored to be your guide on this journey.
A journey where you can safely peel back the layers that society has clothed you in to reveal and embrace your radiant, most authentic self.

From a young age, I felt a welcoming connection to the energy that weaves us all together, a tapestry of energies, intuition, and soulful purpose.
That curiosity blossomed into a life-long commitment to learning deep diving into Yoga, Ayurveda, Shamanism, and personal development, earning me a plethora of certifications that sharpened my ability to guide folks in navigating the intricate landscape of their emotional and spiritual life.

As a certified trauma-informed breathwork facilitator, Quantum Reiki Master, and Spiritual Life + Soul Purpose Coach, it's my soul's purpose to guide you, radiant women, back to your body, your intuition, your sensuality—back home.
You're being called to empower and embrace the divine woman within you.
I am here to lead you to a state of bliss, a sense of purpose, something I, too, searched for tirelessly and finally tasted—this divine cocktail of self-love, authenticity, and pure bliss. I welcome you with open arms.

Welcome to a retreat that's been designed from the very core of my heart for women like you who are yearning for something more—deeper connections with yourself, more meaningful experiences and a sacred space to be your highest, most genuine self.
A place where you're welcome to let your hair down and embrace your authentic self in an intimate dance of self-discovery.
Getting Here
You will arrive at Puerta Vallarta International Airport (PVR). We suggest arriving on the earliest flight possible. Roundtrip airport transportation is provided regardless of what time you arrive and depart.
Travel Restrictions
We strive to curate the safest experience for our attendees. Should the need arise to reschedule our retreat due to circumstances beyond our control, your payments will be applied to a future retreat. All attendees will be required to show proof of vaccination.