Ground + Reset Retreat
Austin,Texas | May 20-23, 2024

"The vision that you have for your life is still inside of you."
— Treasure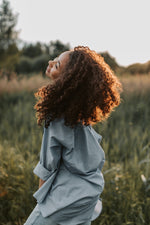 Ground + Reset
Experience the transformative Ground + Reset retreat, a 4-day, 3-night immersion that empowers you to reconnect with yourself, gain clarity on your vision, and set intentions for meaningful progress.
This retreat offers a safe and nurturing environment where you can explore and address your mental blocks, fostering connection, trust, and personal growth under the guidance of Treasure MaDonna.
Engage in wellness sessions and curated experiences that rejuvenate and inspire, while fostering a supportive community of like-minded women.
Prepare to reset, realign, and embark on a transformative journey of self-discovery.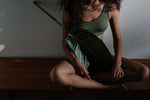 A Time To Disconnect To Reconnect…
Private Welcome Dinner
Immersive group sessions with Treasure
Grounding Meditation
Visualization and Journaling
1:1 Ground + Reset session
Black owned Austin Tour
Farewell Dinner
Post retreat alignment check-in
**SPACE IS LIMITED**
apply now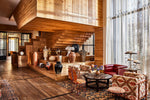 Accommodations
Our host hotel is the newest luxury lifestyle hotel in Austin with Lady Bird Lake and City Views.
Stunning interior design influenced by the natural beauty of Texas with an emphasis on warm colors and textures throughout the space.
An artful immersion in lifestyle and well-being, with a Rooftop deck offering gorgeous sunset views, global cuisine and Verbena Spa, a holistic getaway for you to relax and be pampered.
NOTE: We are happy to pair you with a suitemate upon request which you can indicate on the booking form once provided.
Package rates are inclusive of accommodations, meals during retreat programming, excursions, gift bags, airport and ground transportation. Airfare is not included.
PAYMENT PLAN: $100 deposit. 1st payment due 14 days later, remaining monthly payments in equal amounts, with final payment due March 30.
PAY IN FULL: Includes 5% discount
*Affirm available
Message From The Host
Hi I'm Treasure!
I intentionally created The Ground + Reset Retreat to be 4 days and 3 nights for women like yourself who have full lives and unapologetically prioritize their self-care.
The duration of this retreat will allow you to unplug for a moment, go off the grid and reconnect with yourself. 
Following my first retreat in Portugal, April 2023, I knew that my next retreat would be an immersive experience centered around releasing limiting beliefs and grounding into your most authentic self. 
Hosting retreats and holding space for women like you is important to me because I have been you.
I have suffered burnout, been stuck in a vicious cycle of self-sabotage, paralyzed by my limiting beliefs, relentlessly searching for my purpose, and yearning for a more aligned life.  
I have spent years working to understand how to free myself by disempowering my limiting beliefs and societal programming, so that I can show up as my most authentic self.
I have studied and been trained in shadow work, identifying and dissolving self-sabotaging blocks, beliefs and behaviors, shifting and reframing the mind, identifying purpose and manifestation work.
Now, as I continue to do the work on myself and serve as a guide to others, I've never felt more in flow and clearer about my vision.
I have manifested self-awareness, a stronger intuition, embodiment of my purpose, courage to share my gifts in a transformative way by hosting wellness retreats, and a community of conscious like-minded women.
IMAGINE:
Finally having time to focus on your well-being.
Gathering with and being supported by like-minded women.
Gaining clarity around your blocks and shifting your mindset.
Feeling grounded and connected to your intuition.
Having a new found ability to regulate your emotions and nervous system.
Finally embodying your true essence with confidence.
Setting clear intentions without self-sabotaging limiting beliefs.
Creating an aligned life and reaching your money goals with ease. 

During our time together in Austin, we'll enjoy sessions and experiences that are designed to help you reset and feel grounded. This retreat will serve as a powerful catalyst for transformation and inspiration. Our intimate group size will open a space for you to share your story, creating a bond with one another that you can lean on far after the retreat is over. 
I believe that taking time away to fill up your own cup is essential as you navigate the changes in your personal life and the world around you. 
- Treasure
Getting Here
You will arrive at Austin International Airport (AUS). We suggest arriving on the earliest flight possible. Airport round trip transportation is provided regardless of what time you arrive and depart.
Travel Restrictions
We strive to curate the safest experience for our attendees. Should the need arise to reschedule our retreat due to circumstances beyond our control, your payments will be applied to a future retreat. All attendees will be required to show proof of vaccination.