The Mindful Grounding Retreat
Arizona | April 25-28, 2024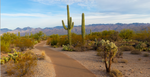 "Get yourself grounded and you can navigate even the stormiest roads in peace."
— Steve Goodier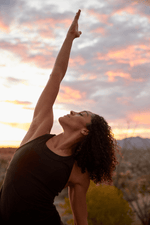 Mindful Grounding
Embark on a profound journey with yoga and wellness instructor, Alicia Devika, as she guides you through a transformative experience that will reconnect your mind, body, and soul amidst the serene beauty of the Sonoran desert.
Prepare to be enchanted by the captivating allure of Miraval, igniting a spark of inner magic within you.
Prioritize your well-being by immersing yourself in the Mindful Grounding Retreat, a soul-nourishing adventure that begins the moment you set foot on this healing land.
Relaxation awaits you, courtesy of an all-inclusive itinerary and indulgent spa credits, all crafted with your utmost rejuvenation in mind.
Engage in meaningful connections with like-minded individuals who share your quest for living in the present moment.
Together, you'll embark on a purposeful journey, embracing intentional pursuits that will lead you to a profound sense of peace and self-discovery.
Join us and unlock the hidden reservoirs of tranquility within and find your inner sanctuary amidst the enchanting embrace of the Sonoran desert.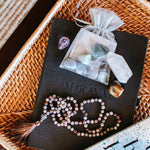 The Experience
All-Inclusive
Welcome Dinner
Letting go Meditation and Journaling 
Grounding Circles and Asana practice 
Hiking
Spa Treatments
Mala Making Class
Spiritual drumming class
Dharma workshop
**SPACE IS LIMITED**
apply now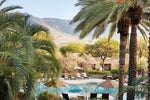 Accommodations
Part experiment and part personal dream, the first Miraval Resort & Spa opened its doors in 1995, right here in the warm shade of Tucson's Santa Catalina Mountains.
What began as a single sanctuary for anyone hoping to acquire tools to regain balance, restore health, and live a life in balance has since evolved into a collection of inspired wellness resorts—and Miraval has grown into a world leader at the intersection of mindfulness and travel.
NOTE: We are happy to pair you with a suitemate upon request which you can indicate on the booking form once provided.
Package rates are inclusive of accommodations, meals during retreat programming, excursions, gift bags, airport and ground transportation. Airfare is not included.
PAYMENT PLAN: $100 deposit. 1st payment due 14 days later, remaining monthly payments in equal amounts, with final payment due March 30th.
PAY IN FULL: Includes 5% discount
*Affirm available
Message From The Host
In our fast-paced world, finding balance can be a challenge, making it essential to rediscover the true meaning of being grounded. Being grounded means being fully present, but amidst the demands and obligations of life, achieving this can be daunting.
The stress of juggling responsibilities can weigh heavily on us, making it difficult to stay focused on the present moment.
However, it is precisely in moments like these that we must recenter ourselves to move forward with purpose and determination.
The Mindful Grounding Retreat will provide valuable tools to cope with overwhelming emotions and begin the healing process while finding joy in life's simple pleasures.
Here, you will become a part of a supportive community, one that radiates strength, understanding, and acceptance.
Empowered by this environment, you can extend grace to yourself, allowing you to work towards manifesting the life you envision.
I invite you to embrace this transformative experience, to ground yourself and lay a solid foundation of self-love that will guide you on your journey.
Getting Here
You will arrive at Tucson International Airport (TUS). We suggest arriving on the earliest flight possible. Roundtrip transportation is included regardless of what time you arrive and depart within the retreat dates.
Travel Restrictions
We strive to curate the safest experience for our attendees. Should the need arise to reschedule our retreat due to circumstances beyond our control, your payments will be applied to a future retreat valid for one year.