Asia Retreats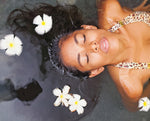 April 20-27, 2024
This is your invitation and permission to unapologetically allow yourself to Just B.E. (Breathe Easy) in the "Mecca for Healing." 
On this 8-day, 7-night journey Wellness Entrepreneur and host Krystal A. Antoine will guide you through an experience of a lifetime, helping you to tap into what brings your soul joy.
**Packages start at $3800pp for 8days/7 nights 
***SOLD OUT - CLICK THE BUTTON BELOW TO INQUIRE ABOUT THE WAIT LIST
JOIN THE WAIT LIST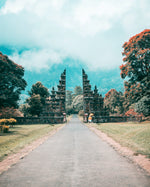 Awaken Goddess Retreat
Bali
September 28-October 5, 2024
Embark on this transformative journey, where ancient wisdom meets modern mindfulness.  Introducing Awaken Goddess: The Art of Ritual Retreat, an immersive 8 day, 7 Night voyage that will elevate your consciousness, unlock your inner power, and reconnect you with the essence of your being.
Our canvas for transformation is Bali, an island pulsating with vibrancy and mystical energy, lush landscapes, glorious views, lavish amenities, and vibrant culture for a soul-stirring retreat led by host, Certified Sound Alchemist, Breathwork Facilitator, Mediating Energy Channel,  Essie Marie.   
This is a Call to Action to Awaken Greatness Within.   
*Packages start at $4000pp for 8days/7 nights 
learn more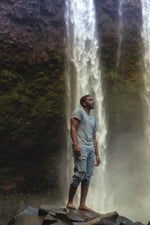 Awaken God: The Art of Ritual
Bali
OCTOBER 9-16, 2024
Discover your true self amidst life's chaos. If you're a man seeking answers to questions about your identity and life's purpose, or if you're ready to embark on a transformative journey with like-minded individuals, this retreat is for you. Guided by Essie Marie, experience profound healing rituals in the mystical surroundings of Bali, a "World Purification Center." 
These rituals, crafted specifically for men, activate your body's natural healing systems, empowering you to shine and embrace your true potential. Let go of what no longer serves you and be reborn anew, ready to transcend the ordinary and embrace the extraordinary.
**Packages start at $4000 for 8 days, 7 nights
learn more