Asia Retreats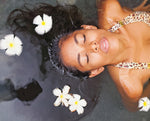 April 20-27, 2024
This is your invitation and permission to unapologetically allow yourself to Just B.E. (Breathe Easy) in the "Mecca for Healing." 
On this 8-day, 7-night journey Wellness Entrepreneur and host Krystal A. Antoine will guide you through an experience of a lifetime, helping you to tap into what brings your soul joy.
**Packages start at $3800pp for 8days/7 nights 
learn more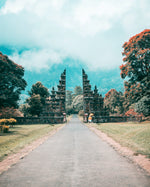 Digital Detox Retreat
Bali
October 26-November 2, 2024
Escape the digital matrix for 8 days/7 nights at the Digital Detox Retreat. Join your host, Krystal Antoine, as she guides you on a transformative journey into a realm where the incessant hum of emails, social media, and smartphones fade away. 
Instead, time here is measured by the gentle cadence of the sun, the harmony of your breath during yoga sessions, and the heartfelt conversations that accompany shared meals. Join us on a journey to rediscover presence and make the present moment your sanctuary.
**Packages start at $3200 for 8 days/7nights
learn more