The Girlfriend Experience
Negril | May 2-6, 2024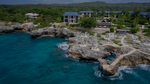 "New friends are like new adventures. You never know what lessons they will teach you."
- Unknown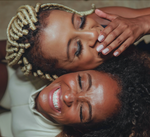 The Girlfriend Experience
There is nothing better than having a tribe of supportive, loving, tell-it-like it is girlfriends to do life with. 
 But let's face it - as you navigate through seasons of transition as life takes a series of twist and turns, and as you get older, it's easy to lose touch or outgrow people, and as a result, you no longer feel connected to certain friendships that at one point were your lifeline. 
Or maybe you've had difficulty simply discovering quality friendships in adulthood.
Whether you've never had the tools, or time and distance has left you craving for more deeper soul-filled connections with other women, The Girlfriend Experience Retreat is the safe space for you.
We invite women like you who are looking to welcome more laughter, sisterhood, and adventure into your life with a tribe of women ready embrace you with loving arms.
The best part is that through this 5-day retreat, you're likely to meet yourself again – the one free from a million obligations and ready to expand their network, let go of the routine, and have some good old-fashioned fun.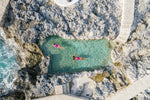 The Experience
Cocktail Reception
Private Welcome Dinner
Pure Friendships Workshop
Island Tour
Sailing Cruise
Zimbali Farms Private Farewell Dinner
Special Guest Speaker
Club Mobay VIP Airport Arrival & Departure
**SPACE IS LIMITED**
apply now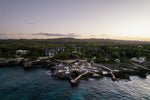 Accommodations
Located on the West End in Negril, our boutique resort embodies the warm Jamaican hospitality, untainted luxury, and a carefree lifestyle that offers the ultimate escape from the outside world. 
With the mesmerizing Caribbean Sea and renowned sunsets as its backdrop, the resort boasts 33 luxury suites and villas in Negril – including two stylish one-bedroom villas as well as an expansive four-bedroom and a five-bedroom villa.

Added to the hotel's facilities is a luxury spa, an oasis for the mind, body, and spirit, offering a wide range of spa services that can be enjoyed whether in the comfort of your room or on the cliffs while listening to the calming sounds of the Caribbean Sea.

The cuisine is a celebration of island authenticity and modern culinary artistry. Guests will delight in the offerings of Zest, one of the best Restaurants in Negril, while internationally award-winning chef Cindy Hutson leads a team of culinary experts to offer a delectable gastronomic experience.

Additional hotel amenities include a swimming pool, fitness center, and gift shop. Watersports and off-site excursions are also available.
NOTE: We are happy to pair you with a suitemate upon request which you can indicate on the booking form once provided.
Package rates are inclusive of accommodations, meals during retreat programming, excursions, gift bags, airport and ground transportation. Airfare is not included.
PAYMENT PLAN: $100 deposit. 1st payment due 14 days later, remaining monthly payments in equal amounts, with final payment due March 30th.
PAY IN FULL: Includes 5% discount
*Affirm available
Message From The Host
Some of my best friendships have spanned over 30+ years -they're the ones that have been the light in my darkest moments and my cheerleaders as I carved my career as an entrepreneur. 
My friends mean everything to me. 
I wouldn't be where I am today, hadn't been for them. 
You too deserve this type of kinship. 
I was called to host retreats as a vessel to bring hope, and community to Black women who may be in a season where they need support and desire a safe space to forge new connections. 
There are so many of us who have not had the pleasure of seeing close bonds with other women or didn't have the tools/resources available to us to learn how to build and sustain healthy platonic relationships. 

The Girlfriend Experience is for women like you who have the desire to expand their circle and are looking to invite more love, joy, and adventure into your life.  
Every woman deserves to be seen, heard, and to feel supported by a tribe of girlfriends who she can be her favorite self with. 

I hope to see you in Jamaica!
Getting Here
You will arrive at Montego Bay Sangster International Airport (MBJ). We suggest arriving on the earliest flight possible. Roundtrip transportation is included regardless of what time you arrive and depart within the retreat dates.
Travel Restrictions
We strive to curate the safest experience for our attendees. Should the need arise to reschedule our retreat due to circumstances beyond our control, your payments will be applied to a future retreat valid for one year.