The Purpose-Driven Retreat
San Miguel de Allende, MX | October 6-11, 2024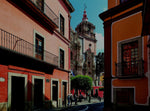 "Find out who you are, and do it on purpose."
— Unknown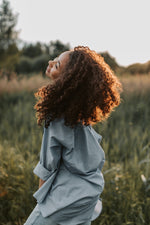 Purpose-Driven
What does it really look like to fill your cup?
And how do you do it when you have so much going on?
It's not easy to take time off and step away, but every one of us knows that when we do it, it's magical.
We get reconnected to who we know we are – that is, when we're not running around like crazy managing work, family, relationships and trying to squeeze ourselves in wherever there's a little leftover space. 
In this retreat, work/life researcher, wellness coach, and entrepreneur Allaya Cooks-Campbell will guide you through rediscovering who you are when you step out of hustle mode.
You'll meet other purpose-driven women are ready step away from the daily grind, share their stories, and build new wellness habits that will last long after the retreat has ended.
Set in the historic, vibrant city of San Miguel de Allende, you'll be pampered, wined, and dined at one of the region's most historic venues.
If you were looking for a sign that now is the time to step away and recharge – this is it.
It's time to do something different.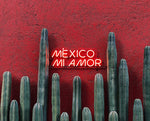 A time to reset…
Welcome Cocktails
Private Welcome Dinner
Purpose-Driven Journaling Session
Cocktail Making Class
Cooking Class
Yoga & Meditation
Exploring San Miguel during the wine harvest
Farewell Dinner
Hot Springs (optional)
All meals and beverages are included beside free time for attendees
**SPACE IS LIMITED**
apply now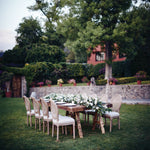 Accommodations
San Miguel is an adventure for the senses. Yet at the very center of this vibrant city lies a safe haven that's at once connected to the locale and is its own private sanctuary.
A heritage hotel in the Mexican heartlands, our host resort evokes the charm of a bygone era. Swing open our ancient, wooden front doors and the fiesta outside gives way to a siesta-like calm.
Found across the main building and four colonial mansions, the rooms retain their historic character while skillful restoration provides complete modern luxury. Befitting one of the most unique hotels in San Miguel de Allende, no two Rooms are alike. All feature stunning art and antiques, while many also have a quarry-stone fireplace.
Wake to the trill of hummingbirds as you stretch out in your king-sized bed. Take your time over coffee in your room of evocative antique furniture, original artwork and sumptuous fabrics.
NOTE: We are happy to pair you with a suitemate upon request which you can indicate on the booking form once provided.
Package rates are inclusive of accommodations, meals during retreat programming, excursions, gift bags, airport and ground transportation. Airfare is not included.
PAYMENT PLAN: $100 deposit. 1st payment due 14 days later, remaining monthly payments in equal amounts, with final payment due on/before August 30th. Payment plans incur a $10/month processing fee.
PAY IN FULL: Includes 5% discount
*Affirm available
Message From The Host
When I started writing full-time, I thought I had landed my dream job -- but I wasn't prepared for the realities of daily deadlines, demanding schedules, and spending my days glued to my laptop. 
Because I primarily write about wellness and work/life balance, I had an opportunity to see the disconnect I was living out in every single piece I wrote. 
When we're driven by passion, it can be hard to slow down enough to take care of ourselves. The work, the mission, and the end goal seems bigger than we are. 
We always think that at some point, things will fall into place and we'll get the rest we need. But when you're driven by that motor, "someday" never comes.
I wanted to create an intentional stop for passion-driven professional women to reconnect to their own brilliance. 
I've learned that when we rest and disconnect, we often (paradoxically) make space for our most brilliant work.
As a work/life researcher, my passion is unpacking what it means to be in "balance."
And that doesn't always mean that everything is equal.
I help people understand the seasons of their life, and make space to do what works. 
Together, we'll pause and reflect on how you became the person and leader you are, and uncover what you need to move toward your own personal North star.
Getting Here
You have the option to arrive at Querétaro International Airport (QRO) or Guanajuato International Airport (BJX). We suggest arriving on the earliest flight possible. Round trip transportation is provided regardless of when you arrive/depart during the retreat dates.
Travel Restrictions
We strive to curate the safest experience for our attendees. Should the need arise to reschedule our retreat due to circumstances beyond our control, your payments will be applied to a future retreat.