Wine, Wellness & Waterfalls
Costa Rica | June 5-9, 2024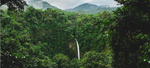 "Life is What You Make It...Pura Vida."
— Dahna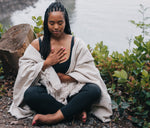 Discovering "Pura Vida" in Costa Rica
Pair large text with an image to give focus to your chosen product, collection, or blog post. Add details on availability, style, or even provide a review.
Prepare to experience "pura vida" living at this wellness retreat set in the natural beauty of Costa Rica, which is one of the five areas in the world that hold the distinguished classification of a Blue Zone.
The name, Blue Zone, is given to an area in the world where most people have a life expectancy of at least 100 years old and they have low rates of chronic diseases.
You will get to learn more about the lifestyle of people who live in this area and be guided through holistic activities.
Unleash your inner strength as you engage in invigorating yoga sessions, led by experienced instructors who will help you deepen your practice and explore new horizons.
Delve into the rich history of Costa Rican coffee and wine with tours and tastings. Discover the art of preparing delicious meals with fresh, local ingredients in a cooking class where nourishing your body means nourishing your soul.
Immerse yourself in nature's wonders, from enchanting waterfalls to majestic volcanoes, connecting with their awe-inspiring presence.
Our luxury accommodations atop a healing crystal mountain in Atenas provide a holistic oasis for rejuvenation and camaraderie with like-minded women.
Leave behind daily stresses and embrace the present moment, ready to embrace a life of well-being.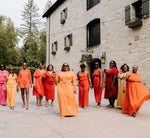 The Experience
5 days, 4 nights luxury accommodations
Daily breakfast, lunch, and dinner at hotel
Welcome reception and gift
Yoga classes and journaling
Tour waterfalls and volcano in the rainforest
Farm to Fork cooking class and dining experience
Curated wine tasting and coffee tour
Roundtrip airport transportation from San Jose (SJO)
Ground transportation to scheduled activities
Optional spa services and healing experiences available
**SPACE IS LIMITED**
apply now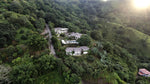 Accommodations
Experience the healing energies of a Costa Rica wellness retreat located in a rainforest and a crystal quartz mountain – a world-class, nature-inspired, holistic healing oasis that will nourish and renew your mind, body, and soul.
Our host resort is the innovation of celebrity chef, best-selling author, and health and wellness life-coach, Diana Stobo.
Her goal was to create a transformational wellness center that has since become a distinctively Costa Rican experience of "Heaven on Earth" - a resort and spa where guests experience a harmony of nature, nutrition, and wellness nestled among the lush vegetation of the rainforest.
Whether you're being pampered at Vida Mía luxury Healing Spa, nourished by a daily yoga class with one of the resident teachers, or savoring organic, garden-fresh cuisine sourced from the crystal quartz mountainside, the resort is mindfully designed to strengthen, nourish, and renew you — carrying you from wherever you are – to wherever you wish to be!
Package rates are inclusive of accommodations, meals during retreat programming, excursions, gift bags, airport and ground transportation. Airfare is not included.
PAYMENT PLAN: $100 deposit. 1st payment due 14 days later, remaining monthly payments in equal amounts, with final payment due April 30.
PAY IN FULL: Includes 5% discount
*Affirm available
Message From The Host
I am Dr. Dahna Batts-- physician, certified wellness practitioner, and wine aficionado.
After leading several sold out retreats over the past two years, one place that has come up again and again from attendees is Costa Rica.
I'm so excited to host a retreat in this beautiful country known to be home to one of the Blue Zones in the world.
What better way to focus on well-being than to be among people who are known to live a lifestyle that allows them to live long lives with minimal chronic diseases.

Stressed, fighting fatigue or burnout—let's take some time to focus on being present in the moment and discovering mind-body-spirit harmony.
The people of Costa Rica use "pura vida" as a term to embody that relaxed attitude to life. That's my passion, building community and experiencing or teaching others holistic, well-being practices.
Yoga, journaling, and cooking class focused on healthier eating are a few self-care techniques that you will be able to try on this retreat.

We will also experience a few culinary delights of the region like coffee and wine. I enjoy not only tasting wine but learning more about the winemaking process and the journey of the winemaker.
I have Wine & Spirit Education Trust (WSET) Level 1 and 2 qualifications, so I can help you learn the basics of wine tasting.
Join me in taking some time to getaway to unwind and focus on yourself while meeting some like-minded travelers in search of "pura vida."
Getting Here
You will arrive at San Jose Airport (SJO). We suggest the earliest flight possible. Roundtrip transportation is included regardless of what time you arrive and depart within the retreat dates.
Travel Restrictions
We strive to curate the safest experience for our attendees. Should the need arise to reschedule our retreat due to circumstances beyond our control, your payments will be applied to a future retreat valid for one year.