The Explorers Escape
Zion Park, Utah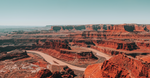 "Be fearless in the pursuit of what sets your soul on fire."
— Jennifer Lee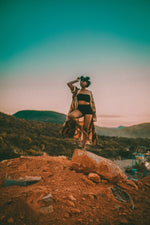 Awaken The Explorer in You
Embark on a once-in-a-lifetime adventure with your retreat host and adventure enthusiast, Ebony Andrews, for an experience specially curated for the explorers at heart.
In the heart of Utah, Zion National Park stands as a haven for adventure seekers, boasting some of the tallest sandstone cliffs in the world. Imagine canyoneering and rappelling on the majestic curves of Zion's most loved slot canyons or e-biking amongst towering cliffs.
Beyond the adventure, your days in Zion come complete with mountain picnics that let you savor the wild flavors of the region while enjoying panoramic views of the park's most iconic landmarks. In the evenings, gather around the campfire with like-hearted adventurers to relish live music and infectious vibes.
And once the dark of the night is upon us, revel in a surreal dark sky experience and witness some of the best stargazing in the country.
These moments provide a sense of camaraderie and evoke the spirit of an adult summer camp, forging lasting memories and friendships.
Amidst all the adventure and exploration, you'll enjoy a touch of luxury in your own private airstream accommodations that offers a comfortable and stylish retreat after your exhilarating daily escapades.
This retreat is all about having the best of all worlds, specially designed to cater to those who seek both thrill and relaxation, ensuring that you'll leave Zion National Park with unforgettable memories and a profound connection to one of the most breathtaking landscapes in the United States.
So, join us for this awe-inspiring adventure that offers the perfect fusion of exploration, play, and luxury.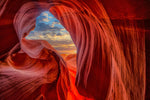 The Experience
Hike at Zion Narrows
Canyon Slot Tour
Canyoneering and Rappelling
Mountain Picnic
E-Bike Rides
Dark Sky Experience
Private chef 
Live Music
Campfire Conversations
apply now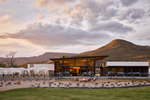 Accommodations
"Adventure Simplified "
Experience Utah's iconic red-rock landscape from the beauty of AutoCamp Zion, located near Zion National Park. Spend the day exploring the Narrows, hiking Angel's Landing, or enjoying the scenic canyon drive.
This Southwestern destination offers something for everyone, from basking in the sun beside the Virgin River right on our property to trying out canyoneering among the sandstone cliffs.
Your next great adventure awaits.
Package Rate: $4200pp for solo accommodations in a luxury airstream
NOTE: We are happy to pair you with a suitemate upon request which you can indicate on the booking form once provided.
Package rates are inclusive of accommodations, meals during retreat programming, excursions, gift bags, airport and ground transportation. Airfare is not included.
PAYMENT PLAN: $100 deposit. 1st payment due 14 days later, remaining monthly payments in equal amounts, with final payment due July 30. Payment plans insure a $10/month processing fee.
PAY IN FULL: Includes 5% discount
*Affirm available
Message From The Host
As a curious mind and adventurous spirit, I desire to explore the edges of life. I want to journey beyond what seems most familiar and find myself in the places and spaces that take my breath away with their
thrills, beauty or peace. To the spots where time slows and freedom flows.

I want experiences that center play, indulgent joy and pleasure in the most organic and rooted ways. I'm called to the outdoors, to places I've heard the most fantasy-like stories about. They feel expansive to me. They stretch my imagination. They stretch my knowledge of what's
possible and available. They stretch me.

These journeys are my way to call in my tribe. The folx that desire to play with life's edges and explore new grounds. And just like my name, Ebony, my experiences and imagination are colored by the beauty of Blackness.
My offerings are created for Blackness to take up space and color it in our image.
I hope to see you in Utah!
Getting Here
You will arrive at Las Vegas International Airport (LAS). We suggest arriving on the earliest flight possible. Round trip airport transportation to the campground is provided regardless of what time you arrive and depart within the retreat dates.
Travel Restrictions
We strive to curate the safest experience for our attendees. Should the need arise to reschedule our retreat due to circumstances beyond our control, your payments will be applied to a future retreat.