Well Read + Well Traveled Retreat
Cape Town | October 1-8, 2024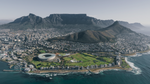 "If you want to know a country, read its writers".
– Aminatta Forna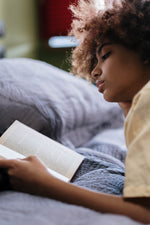 Well Read + Well Traveled
The Well Read + Well Traveled Retreat will take you to Africa's oldest town and one of the most beautiful cities in the world.

Cape Town is a magical city known for its exquisite scenery, rich culture, and award winning food and wine. Books like Children of Blood and Bone, Blood Scion, and The Final Strife have offered glimpses into the culture of Africa. Their plots, rooted in African mythology, have given voice to a continent and cultures that aren't praised enough.

It is with this in mind, your host Emani Glee, will curate a space for readers to celebrate African written and inspired books while discovering the beauty of the continent that influenced them.
Together, against the stunning natural landscape of Cape Town, we will explore African arts, food, and wine. From a tour that focuses on Black wines to visiting the world's largest museum dedicated to contemporary art from Africa and its diaspora, this retreat will be one for the books.

Let's experience Africa beyond the pages.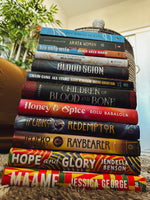 The Experience
Welcome Dinner
Zeitz MOCCA entry
Black wine tour
African jewelry making
African cooking class
Celebration of Africa book discussion
Farewell Dinner
**SPACE IS LIMITED**
apply now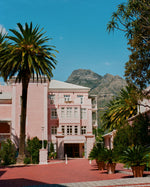 Accommodations
Step inside the blushing oasis our host resort, which has been captivating visitors since 1899, is the beating heart of Cape Town. Nestled between the slopes of Table Mountain and the vibrant city, when you step through the gates, known as the iconic Pink Lady, you enter a world of relaxation and glamour.
Take a timeless tea on the terrace and stroll through storied gardens, or starbathe beneath clear skies with a cocktail in hand.
With pioneering gastronomy with local roots and close collaboration with South Africa's creative community, the our host hotel has a vintage heart and innovative spirit.
NOTE: We are happy to pair you with a suitemate upon request which you can indicate on the booking form once provided.
Package rates are inclusive of accommodations, meals during retreat programming, excursions, gift bags, airport and ground transportation. Airfare is not included.
PAYMENT PLAN: $100 deposit. 1st payment due 14 days later, remaining monthly payments in equal amounts, with final payment due August 30, 2024. Payment plans incur a $10/month processing fee.
PAY IN FULL: Includes 5% discount
*Affirm available
Message From The Host
This time around, I've gone back to a pivotal moment in my reading
journey. After an extended period of not reading, Children of Blood and
Bone is the book that brought me back to my first true love.

After completing it, my curiosity about Africa was reignited, and I
began to dream about one day traveling to Africa. I know I'm not the
only one reading the African inspired books published lately and
desiring to see and experience Africa in real life.

So, I curated the retreat where African and African inspired literature
will be celebrated while we explore the history and beauty of Africa.

I hope you'll join me!