The Flow In Purpose Retreat
Ecuador | September 20-27, 2023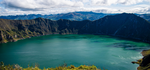 "Purpose is an essential element of you. It is the reason you are on the planet at this particular time in history. Your very existence is wrapped up in the things you are here to fulfill."
- Chadwick Boseman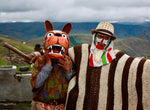 Exploration, Community, and Culture in Ecuador
Are you ready to be uplifted and see yourself as a global citizen? Do you desire an intentionally curated adventure?
Perhaps you've been yearning to be a part of an inclusive community of like-minded individuals seeking personal growth and purpose clarification through international travel and social connection.
If so, The Flow in Purpose Retreat may be just what your soul's been craving.
Step beyond your comfort zone and embark on an adventure that will help you see yourself through an expanded, global lens in enchanting Ecuador with your host, personal development entrepreneur, JabariSmith.
This co-ed, 8-day, multi-destination retreat across three distinct regions in one of South America's most extraordinary countries is an invitation to expand your vision around who you are, where you can go, and all that you are capable of.
At the retreat's mid-point we will venture 90 minutes beyond Quito to Mindo, a neighboring rainforest that rivals the serenity and lush environment of the country's Amazon Jungle.
This day trip will conclude the Andes region segment of the retreat as we fly to Galapagos Islands the following day.
In the Galapagos Islands, you'll have an otherworldly experience exploring sights that will make you feel like the star of your own National Geographic feature.
Each day of the retreat is designed with activities grounded in a PURPOSE-focused curriculum, which includes daily journaling and meditation sessions, as well as gratitude and mindfulness workshops that encourage you to engage more deeply with yourself.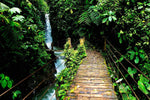 The Experience
Grounded in Purpose
Virtual Pre-Departure Orientation
4 Nights in Quito
3 Nights in Galapagos Islands
Day Trip to Mindo Rainforest
Daily Meditation and Movement Sessions led by a Certified Instructor
Daily Journaling Sessions via Customized Flow in Purpose Journals
TelefériQo Gondola Lift up Pichincha Volcano - Quito
Tour of the most well-preserved Historic Center in Latin America - Quito
Basic Spanish Lessons with an Ecuadorian Tutor
Cable Car Ride to Nambilla Waterfalls - Mindo
Traditional Chocolate-Making Ceremony - Mindo
Tortuga Bay Hike and Beach Day - Galapagos Islands
Swimming and Snorkeling Excursion at Las Grietas - Galapagos Islands
Farewell Ceremony and Celebration - Galapagos Islands
**SPACE IS LIMITED**
Apply Now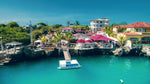 Accommodations
Our journey will begin in Quito with a stay at the most exclusive and elegant 5- star hotel specializing in business and leisure travel. It will be an experience full of comfort and relaxation, combining gourmet cuisine, a superb location, and designer suites.
We'll then journey on to the best of Galapagos and discover the enchantment of the islands with comfort, privacy, and splendid amenities at a waterfront resort. Let all your worries disappear and begin an exciting adventure amidst turquoise waters, breathtaking beach sunsets, and one of the most biodiverse ecosystems the world has to offer.
*Pictured Galápagos Islands
Package rates are inclusive of accommodations, meals during retreat programming, excursions, gift bags, airport and ground transportation, roundtrip airfare and National Park Entry Fee to Galapagos Islands. Airfare from your home city to Ecuador is not included.
PAYMENT PLAN: $250 deposit. 1st payment due 14 days later, remaining monthly payments in equal amounts, with final payment due August 30th.
PAY IN FULL: Includes 5% discount
*Affirm available
Message From The Host
As an International Educator, Motivational Speaker, and Leadership Coach, over the past 15 years I have built my career around empowering others to step beyond their comfort zones to see themselves as Global Citizens.
In this span of time, I have had the privilege of living and working across the United States, Japan, Kenya, and currently Ecuador.

Each experience not only exposed me to cultures distinctly different from my own, but also helped me gain greater clarity around my mission to uplift and inspire lives across the globe.
It is a purpose that has crossed disciplines, as well as cultural boundaries, and I strongly desire to continue supporting others in being able to achieve the same as it relates to their distinct calling.

Therefore, it is a pleasure and privilege to invite you all to join me in Ecuador for my inaugural Luxury Wellness Retreat.

Living in Quito has afforded me the opportunity to intentionally curate The Flow in Purpose Retreat based on uplifting firsthand experiences I've had traveling throughout Ecuador, which boasts "Four Worlds in One Country" (the Galapagos Islands, the Andes Mountains, the Amazon Rainforest, and the Pacific Coast).
I sincerely hope you feel inspired to embark on this adventure that will help you see yourself through an expanded, global lens.
Getting Here
You will arrive at Mariscal Sucre Quito International Airport (UIO). We suggest arriving on the earliest flight possible. Roundtrip ground transportation is included regardless of what time you arrive and depart within the retreat dates.
Travel Restrictions
We strive to curate the safest experience for our attendees. Should the need arise to reschedule our retreat due to circumstances beyond our control, your payments will be applied to a future retreat valid for one year.