Back To Me Retreat
(A retreat for Millennial Moms)
St. Maarten | July 25-29, 2024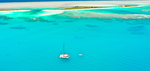 "Just as a flower needs sunlight to bloom, your spirit too craves the warmth of self-care to rejuvenate your soul."
— Unknown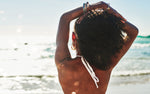 Getting Back To Me...
Pair large text with an image to give focus to your chosen product, collection, or blog post. Add details on availability, style, or even provide a review.
Escape to paradise where tranquility and rejuvenation intertwine to create a haven for the soul.
I get it, Mama. You need to break away.
From caring for your children to managing your household, your own needs often take a back seat.
Back to Me - a retreat for Millennial Moms, offers an escape from the demands of daily life, inviting you to embark on a journey of self-discovery, renewal, and inner harmony.
This wellness retreat offers a variety of experiences that cater to your individual needs.
Engage in mindfulness workshops & visioning sessions, immerse yourself in the ancient practice of yoga, indulge your senses in an ambiance of pure bliss while you experience a rejuvenating massage tailored to restore balance and vitality.
Delight in nourishing culinary experiences that captures the essence of seasonal ingredients that elevates nourishment into a celebration of mindful eating.
Build community with other amazing women who are supportive, uplifting and who share similar experiences of motherhood. So come along and embark on this transformative journey where you can relax, rejuvenate and rediscover your true self.
Back To Me was designed especially for you, Mama.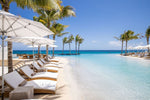 Private Welcome Reception
Love, Me Workshop w/ Life Coach Tai Lamar
Sunset Yoga on the Beach
Morning Hike at Pic Paradise + Hike
Jungle Pool Party
Group/ Individual Photo Shoot
Shades of Me Farewell Dinner
Free Time
Sailing Cruise (optional-add)
**SPACE IS LIMITED**
apply now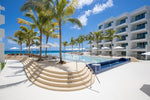 Accommodations
Escape to our host resort and discover paradise at our all-new luxury boutique hotel featuring 124 chic, stylish guest rooms, and suites.
Overlooking the aquamarine Caribbean Sea on the island of St. Maarten, the resort is framed by sleek, modern architecture, a spectacular beach-style infinity pool and a rooftop observation deck with uninterrupted views of the jet landings at St. Maarten Princess Juliana Airport.
Relaxing in the ultra-contemporary guest rooms with spa-inspired showers, intuitive technology, and top-of-the-line amenities will make this resort your favorite Caribbean escape.
NOTE: We are happy to pair you with a suitemate upon request which you can indicate on the booking form once provided.
Package rates are inclusive of accommodations, meals during retreat programming, excursions, gift bags, airport and ground transportation. Airfare is not included.
PAYMENT PLAN: $100 deposit. 1st payment due 14 days later, remaining monthly payments in equal amounts, with final payment due June 30. Payment plans insure a $10/month processing fee.
PAY IN FULL: Includes 5% discount
*Affirm available
Message From The Host
he Back to Me Retreat is a haven crafted with love and intention to honor the incredible journey of motherhood.
As you step into this serene space, I want to share the profound meaning behind this retreat – a journey of reflection, connection, and renewal designed exclusively for you, the nurturing hearts and tireless souls who shape the world with their love.

As a wife and mother of four beautiful girls, my life is a harmonic mixture of love, laughter, and the beautiful chaos that comes with nurturing my family.
I wear many hats – from being a partner who shares life's highs and lows, to being a mother who guides, supports, and learns alongside my children. Each day brings its unique set of challenges and blessings, and I embrace them all with an open heart and a deep sense of purpose.

Amidst the joys and challenges of raising a family, it's essential to honor the person at the heart of it all- Muva.
And thus the Back to Me retreat was born. This retreat is a sanctuary where you're invited to set aside the roles you play and embrace the essence of who you are.
It's a reminder that self-care isn't just a luxury; it's a vital act of self-preservation that empowers you to continue giving with an open heart.

Throughout these days, you'll find opportunities for introspection and self-discovery. Through guided meditations, journaling sessions, and soulful conversations, you'll peel back the layers of daily life to uncover your passions, dreams, and desires. This retreat is a celebration of your individuality, a space where you can reconnect with the person you were before becoming a mom, while celebrating the woman you've become along the journey.

As you embark on this retreat, remember that you are worthy of this experience. You deserve this time to nurture your body, mind, and soul. So, take a deep breath, release the weight of responsibilities, and embrace the gift of being present in this moment. I am here to guide you, support you, and witness your beautiful transformation.

Welcome to the Back to Me Retreat – where your journey of rediscovery, connection, and renewal begins.
Getting Here
You will arrive at Princess Juliana International Airport (SXM). We suggest arriving on the earliest flight possible. Round trip airport transportation is provided regardless of what time you arrive and depart within the retreat dates.
Travel Restrictions
We strive to curate the safest experience for our attendees. Should the need arise to reschedule our retreat due to circumstances beyond our control, your payments will be applied to a future retreat.