The Summer Vacation Retreat
Barbados | July 25-29, 2024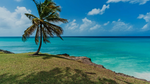 "Happiness is...taking a well deserved Summer Vacation!"
— Lisa Casey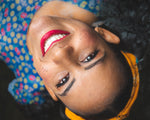 A Time For Play...
What could be more enticing than a summer getaway filled with laughter and adventure?
As adults, such opportunities are few and far between. 
Well it's time to recapture the delight and anticipation we once felt as children when the school year ended, and summer vacations awaited.
This time, leave behind the frustrations of family dynamics, long journeys, and uninspiring destinations.
After all, anything back then was preferable to school (and now, work!).
If this resonates with you, we invite you to embrace The Summer Vacation Retreat in Barbados.
Whether you're idea of nourishing your inner child is playing in the ocean or a thrilling adventure, together we'll reignite that inner sense of wonder and delight.
These 5 days/4 nights will be filled with laughter, adventure and new friendships waiting to be had! Together let's create a new meaning for the phrase "Summer Vacation"...adulting-style!

The Experience
Welcome Cocktail Reception
Welcome Dinner @ Harbor Lights
Intention Setting & Journaling Workshop
Cliffside Yoga
Off Road Island Tour
Rum Tasting
Sailing cruise
Friday Night Fish Fry (optional)
Obstacle Course & Zip Lining (optional)
Farewell dinner
**SPACE IS LIMITED**
apply now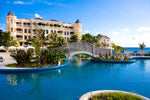 Accommodations
'Timeless elegance' -since 1887
Our host resort seamlessly combines historic architectural design with world-class amenities and services in a spectacular setting overlooking one of the world's best beaches.
As the oldest continuously operating hotel in the Caribbean, the resort has had over a century to perfect luxury amenities and services expected by today's most discerning traveller.
Amenities range from cascading cliff-top pools and award-winning restaurants and the spectacular Crane Beach - renowned as one of the most beautiful beaches in the world.
NOTE: We are happy to pair you with a suitemate upon request which you can indicate on the booking form once provided.
Package rates are inclusive of accommodations, meals during retreat programming, excursions, gift bags, airport and ground transportation. Airfare is not included.
PAYMENT PLAN: $100 deposit. 1st payment due 14 days later, remaining monthly payments in equal amounts, with final payment due June 30. Payment plans incur a $10/month processing fee.
PAY IN FULL: Includes 5% discount
*Affirm available
Message From The Host
"I want to have some fun!"

That's what I thought to myself when I was creating The Summer Vacation Retreat.

With all the stress and gloomy news on TV, I knew I wasn't the only one feeling this way.

So Barbados, my 4th retreat in partnership with OMNoire, called out to me.

To me, the Islands are synonymous with fun - stunning sandy beaches, relaxing poolside vibes, adventurous days, a rich local culture, and luxury.

In recent years, I've committed myself to becoming a certified Life Coach, Meditation Facilitator, and Sound Bath Healer.
And now, it feels like the perfect time to reintroduce joy into my life.

Wellness is so much more than just mindfulness, yoga, or workshops.

For me, it's about laughter so infectious it brings tears and letting my inner child run wild with wonder and excitement.

Amidst the demands of our daily routines, we all deserve to let loose and savor endless fun.

So, let's welcome this new chapter in our lives with open arms.

I can't wait to see you in Barbados!
Getting Here
You will arrive at Grantley Adams International (BGI). We suggest arriving on the earliest flight possible. Round trip airport transportation is provided regardless of what time you arrive and depart within the retreat dates.
Travel Restrictions
We strive to curate the safest experience for our attendees. Should the need arise to reschedule our retreat due to circumstances beyond our control, your payments will be applied to a future retreat.