escape to paradise Retreat
Greece | October 3 - 10, 2024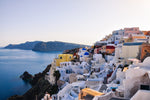 "Greece is the most magical place on earth."
— Kylie Bax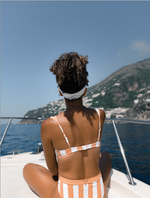 Let's Escape...
Welcome to Paradise!

Let's indulge in the ultimate fall getaway and embark on a journey to the enchanting Mediterranean shores of Crete and Mykonos.
Picture deep blue waters, pristine beaches, and a timeless blend of history and culture. I invite you to join me for a luxurious retreat experience that promises relaxation, adventure, and unforgettable memories.
Our days will be filled with a mix of relaxation and exploration. You can unwind by the pool soaking in the sun's warmth. For the adventurous spirit in you, we'll embark on daily excursions to explore ancient ruins, charming villages, and hidden gems that Greece has to offer.
This retreat is not just about external luxury but also inner peace. We'll have access to world-class spa facilities where you can pamper yourself with rejuvenating massages and holistic treatments, helping you find harmony and relaxation.

Join me for a journey of a lifetime.
**Optional Additional Days 10/10-10/13 in Santorini for an additional cost starting at $1800 per person. You can indicate if you are interested in the additional days on the application. Limited space available.
apply now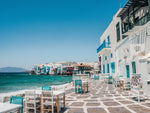 The Experience
Cocktail Reception
All Blue Welcome Brunch
Daily Breakfast
City Tour
Culinary Tasting
Wine Tasting
Flying Dress Photoshoot
Museums
Beach & Pool Days
Meditation
Sailing Cruise...and more
**SPACE IS LIMITED**
apply now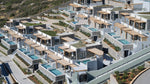 Accommodations
Simplicity, Pampering and Surprise
Stylish, luxurious, and chic, this exclusive resort excels in the art of the perfect stay. Opulent facilities, gastronomic brilliance, and a mind-body balancing Spa make it a style seeker's dream.
The Resort's luxurious rooms and villas come with private swimming pools, beautiful surroundings, and unparalleled views of an iridescent Spinalonga island. Welcome to a world of privacy, relaxation, and exquisite eleganc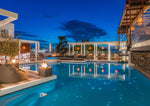 Accommodations
A Hideaway in Every Sense
A Cycladic chic hideout, where the welcome is genuine and the atmosphere laid back, this best 5* Hotel in Mykonos town is no wonder the stomping ground of globe trotters, foodies, party animals and art lovers: The place to be, to see and be seen and to mingle with the like-minded.
Package 1: Superior Room w/ Private Pool (Crete) + Superior Garden View (Mykonos)
Solo - $5200 (1 person)
Package 2: Superior Room w/ Private Pool (Crete) + Superior Sea View (Mykonos)
Solo - $5600 (1 person)
Package rates are inclusive of accommodations, meals during retreat programming, excursions, gift bags, airport and ground transportation. Airfare is not included.
PAYMENT PLAN: $100 deposit. 1st payment due 14 days later, remaining monthly payments in equal amounts, with final payment due September 30. Payment plans incur a $10/month processing fee.
PAY IN FULL: Includes 5% discount
*Affirm available
Message From The Host
Welcome friends!

I can't tell you how excited I am for this next retreat, Escape to Paradise!

Greece, with its rich history and stunning landscapes, has always held a special place in my heart as a bucket list destination. It's a place
where ancient wisdom meets modern tranquility, and I believe it offers the perfect backdrop for our journey together.

But this retreat is about more than just a destination; it's about us – a
group of incredible women coming together to create a space for growth, self-discovery, and empowerment.

So, if you're seeking a transformative experience, an opportunity to deepen your self-awareness, and a chance to create lasting connections with remarkable women, I wholeheartedly invite you to join me on this journey to Greece. Let's explore, rejuvenate, and empower ourselves together in the land of gods and goddesses.

I'll see you there!
Getting Here
You will arrive at Heraklion International Airport(HER). We suggest arriving on the earliest flight possible. Round trip airport transportation is provided regardless of what time you arrive and depart within the retreat dates.
Departure will be at Mykonos International Airport (JMK).
Travel Restrictions
We strive to curate the safest experience for our attendees. Should the need arise to reschedule our retreat due to circumstances beyond our control, your payments will be applied to a future retreat.