Journey to Bliss Retreat
Madeira Island, Portugal | April 18-23, 2024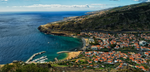 "Life is a Journey, Travel it Well"
— Unknown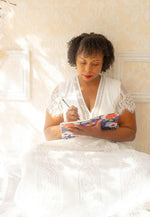 A Journey to Bliss
The next retreat, curated by Wellness Entrepreneur Lisa Casey, invites you to explore the picturesque Madeira Island in Portugal.
Embark on a 6-day, 5-night journey to this enchanting island, where you'll savor delectable cuisine, indulge in world-renowned wines, and immerse yourself in the local culture.
Amidst these enriching experiences, find moments of serenity by the poolside or treat yourself to rejuvenating spa sessions.
Join us on Madeira Island, often referred to as the "island of eternal spring," and take a meaningful pause to nourish your soul.
What better way to infuse bliss into your life than by gifting yourself the joy of travel, accompanied by remarkable women, for a soul-enriching adventure filled with laughter, hope, and the creation of enduring connections.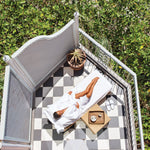 The Experience
Welcome Dinner
Meditation
Self-Love Journaling
Sailing Cruise
Wine-tasting
Food/Cultural Tour
Farewell Dinner
Daily Breakfast Included
**SPACE IS LIMITED**
apply now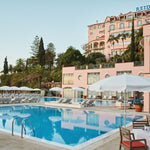 Accommodations
"An iconic escape on the edge of the Atlantic" 
Step through the doors of our host hotel and into a world of timeless elegance on the breathtaking 'Island of Eternal Spring'.
Over the years this luxury hideaway has honed the art of pampering, earning a reputation as one of the best hotels in Funchal. Set in verdant gardens overlooking the Atlantic Ocean, it is the ultimate place to stretch out in the sun and relax while basking under the sun in one of the two luxurious, heated swimming pools (one seawater and one freshwater).
Anticipate gorgeous panoramic views, innovative cuisine and the superb service of a bygone era—you may never want to leave.
NOTE: We are happy to pair you with a suitemate upon request which you can indicate on the booking form once provided.
Package rates are inclusive of accommodations, meals during retreat programming, excursions, gift bags, airport and ground transportation. Airfare is not included.
PAYMENT PLAN: $100 deposit. 1st payment due 14 days later, remaining monthly payments in equal amounts, with final payment due February 28.
PAY IN FULL: Includes 5% discount
*Affirm available
Message From The Host
Journey to Bliss is the follow up retreat to Follow Your Bliss 2022.
I felt that, like Aruba, Portugal was also a destination, not only to scratch off your bucket list, but also a place of bliss.
I want this time to be a release from the day to day and for you to be engulfed in beauty and luxury.
This time is all about you.
My goal with my retreats is to join together Black women/Women of Color in a space of ease.
What I've learned is that there cannot be enough safe space for us to simply be.
We deserve those spaces.
We deserve to find community and sisterhood.
We deserve to be seen and heard. We deserve luxury and travel.
Let's press pause on our daily grinds and embrace bliss together...
Getting Here
You will arrive at Madeira Airport International Cristiano Ronaldo (FNC), which for many will include a layover in Lisbon. Round trip airport transportation is provided regardless of what time you arrive and depart within the retreat dates.
Travel Restrictions
We strive to curate the safest experience for our attendees. Should the need arise to reschedule our retreat due to circumstances beyond our control, your payments will be applied to a future retreat.