Sol Sanctuary Retreat
Negril | November 6-11, 2024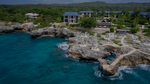 "We believe self-care is the ultimate rebellion. A radical expression of power that leaves the world better than we found it by healing ourselves from the inside out."
— Lorien Rochelle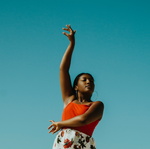 A time to awaken your Sol...
Welcome to the Sol Sanctuary Retreat, an idyllic haven exclusively designed to help you embark on a transformative experience centered around YOU, brought to you by Lorien Rochelle, board certified holistic coach, multi-certified yogi and movement artist, entrepreneur and speaker and founder of Rebel Sol.
Rebel Sol is a lifestyle brand committed to empowering you to unapologetically prioritize your wellness through radical self-care.  We reimagine ancient wisdom, tools and techniques to help the world's most ambitious souls reclaim their wellness and co-create the healthy lifestyle of their wildest dreams.
Join us in this luxe and sacred space, where you will honor and connect with your authentic self and other incredible souls.
Return home with a renewed sense of purpose, a fortified spirit, and a toolkit brimming with wellness strategies that will empower you long after you've left our oasis.

From morning yoga sessions to sol-nourshing workshops, mindful meals, and unforgettable connections, every moment is designed to uplift and inspire you.

Reignite your passion, rediscover your zest for life, and embrace the healing energy of this immersive experience. This is not just a retreat; this is a (r)evolution— the evolution of the soul that begins with YOU.
So, are you ready to join us for this sol-ful journey curated just for you?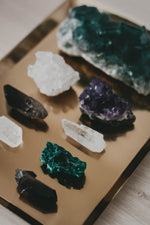 The Experience
Accommodations for 6 days, 5 nights
Welcome cocktail reception & dinner & gift
Yoga + Meditation & Transformational Journaling sessions
Movement rituals to restore, transform and renew mind, body + sol
Bamboo Rafting
Rum Tour with Tastings
Farewell Dinner
Club Mobay VIP Airport Arrival & Departure
*Airfare is not included
**SPACE IS LIMITED**
apply now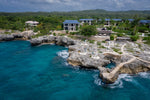 Accommodations
Located on the West End in Negril, our boutique resort embodies the warm Jamaican hospitality, untainted luxury, and a carefree lifestyle that offers the ultimate escape from the outside world. 
With the mesmerizing Caribbean Sea and renowned sunsets as its backdrop, the resort boasts 33 luxury suites and villas – including two stylish one-bedroom villas as well as an expansive four-bedroom and a five-bedroom villa.

Added to the hotel's facilities is a luxury spa, an oasis for the mind, body, and spirit, offering a wide range of spa services that can be enjoyed whether in the comfort of your room or on the cliffs while listening to the calming sounds of the Caribbean Sea.

The cuisine is a celebration of island authenticity and modern culinary artistry. Guests will delight in the offerings of Zest, one of the best restaurants in Negril, while internationally award-winning chef Cindy Hutson leads a team of culinary experts to offer a delectable gastronomic experience.

Additional hotel amenities include a swimming pool, fitness center, and gift shop. Watersports and off-site excursions are also available.
NOTE: We are happy to pair you with a suitemate upon request which you can indicate on the booking form once provided.
Package rates are inclusive of accommodations, meals during retreat programming, excursions, gift bags, airport and ground transportation. Airfare is not included.
PAYMENT PLAN: $100 deposit. 1st payment due 14 days later, remaining monthly payments in equal amounts, with final payment due on/before September 30th. Payment plans incur a $10/month processing fee.
PAY IN FULL: Includes 5% discount
*Affirm available
Message From The Host
Hey my beautiful rebel sols,

I'm LorienRochelle, the heart and hustle behind Rebel Sol, and I'm beyond excited to welcome you to Sol Sanctuary Retreat 2024.
If you're reading this, know that the universe conspired for you to be here, in this sacred space, for a reason.

Sol Sanctuary is not just another wellness retreat; it's a transformative experience. It's a call to action for your soul, a 360-degree reboot for your life.
Imagine a time where your only job is to prioritize YOU—mind, body, and spirit.
Sounds like a dream, right? But trust me, this is the real deal.

At Sol Sanctuary, we've handpicked a cocktail of experiences that blend wellness, movement, music and radical self-care, all carefully designed to reawakenyourauthentic self.
Whether you're vibing to the beats in our YogaSOL class or soaking in the healing rhythms of our Sol Meditations, you're in for an unforgettable journey.

Come with an open heart, a thirst for growth, and a willingness to connect with like-minded souls. Leave with a clearer path to your dreams, the tools to build a life that nourishes your spirit, and friendships that'll last a lifetime.

Can't wait to meet your incredible soul, and to embark on this transformative journey together.
Getting Here
You will arrive at Sangster International Airport (MBJ). We suggest arriving on the earliest flight possible. Airport roundtrip transportation is provided regardless of what time you arrive and depart.
Travel Restrictions
We strive to curate the safest experience for our attendees. Should the need arise to reschedule our retreat due to circumstances beyond our control, your payments will be applied to a future retreat valid for one year. All attendees will be required to adhere to Indonesia's entry requirements.