Morning Mindset With Tai - The Retreat
Negril, Jamaica | January 10-15, 2024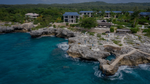 "Because how you begin is half the win."
— Tai Beauchamp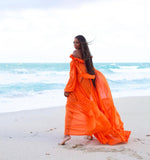 Morning Mindset With Tai
Morning Mindset with Tai, created by wellness pioneer, thought leader, and entrepreneur Tai Beauchamp, is a global movement dedicated to empowering both women and men on their personal journey of growth and enlightenment.
Embracing the belief that the way we start our day sets the stage for success, MMWT provides a nurturing environment where individuals can come together, both online and offline, to engage in mindful practices.
These include communal devotional readings, meaningful discussions, meditation, physical movement, environmental awareness, and prayer.
We are so excited and honored to announce that Morning Mindset with Tai is going to Jamaica!!
Tai and her tribe will embark on a transformative experience, immersing themselves in the spiritual gift of vision and harnessing the power of restoration.
As we venture into 2024, let us cultivate our visions with love, intention, unwavering anticipation, and manifest the dreams and aspirations that lie within us.
Through this journey, we will be rejuvenated, attaining the peace, wellness, prosperity, and harmony that each and every one of us deserves.
Are you prepared to rise to new heights and elevate your being?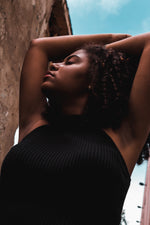 A life changing, transformative experience…
Accommodations for 5 nights
Daily Breakfast
Ground transportation (airport & excursions)
Welcome Dinner
Morning Mindset With Tai Workshops
Spiritual Rituals To Unleash Your Divine Feminine/Masculine
Prayer Circle
Vision Workshop & Journaling
Rest & Restoration
Private Farewell Dinner 
**SPACE IS LIMITED**
apply now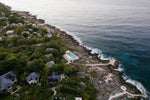 Accommodations
Located on the West End in Negril, our boutique resort embodies the warm Jamaican hospitality, untainted luxury, and a carefree lifestyle that offers the ultimate escape from the outside world. 
With the mesmerizing Caribbean Sea and renowned sunsets as its backdrop, the resort boasts 33 luxury suites and villas in Negril – including two stylish one-bedroom villas as well as an expansive four-bedroom and a five-bedroom villa.

Added to the hotel's facilities is a luxury spa, an oasis for the mind, body, and spirit, offering a wide range of spa services that can be enjoyed whether in the comfort of your room or on the cliffs while listening to the calming sounds of the Caribbean Sea.

The cuisine is a celebration of island authenticity and modern culinary artistry. Guests will delight in the offerings of Zest, one of the best Restaurants in Negril, while internationally award-winning chef Cindy Hutson leads a team of culinary experts to offer a delectable gastronomic experience.

Additional hotel amenities include a swimming pool, fitness center, and gift shop. Watersports and off-site excursions are also available.
NOTE: We are happy to pair you with a suitemate upon request which you can indicate on the booking form once provided.
Package rates are inclusive of accommodations, meals during retreat programming, excursions, gift bags, airport and ground transportation. Airfare is not included.
PAYMENT PLAN: $100 deposit. 1st payment due 14 days later, remaining monthly payments in equal amounts, with final payment due December 30th.
PAY IN FULL: Includes 5% discount
*Affirm available
Message From The Host
My heart overflows with joy as I witness my dreams taking flight, much like my first retreat in the enchanting Bali.
I am delighted to share the news that the Tai Life Media and OMNoire teams are once again joining forces, offering a remarkable opportunity for us to gather, soar, and embrace the boundless wonders of 2024 and beyond.
As we set our sights on the upcoming retreat in Jamaica, the air is filled with anticipation, and the magic is already swirling around us.

But let me confide in you, my dear sisters: this retreat series was not solely my creation. It sprang forth from the essence of who you are.
To my beloved Morning Mindset With Tai tribe members, you understand this truth intimately.
In the depths of our shared conversations, many of you voiced the need for a retreat. And while I wove daydreams around this idea years ago, I also whispered to myself, "Perhaps this is a vision for the distant future."
Yet here we are, embarking on our second retreat in less than a year. Can you fathom the magnitude of this reality?
I am infinitely grateful to all of you who have embraced the unfolding of these dreams. 
But most importantly, I am grateful that you continuously say YES to yourselves, radiating your MMWT power every single time you show up.
With a heart wide open, overflowing with love and sincerity, I extend my heartfelt invitation to you and our tribe. 
Together, let us embark on a transformative journey, forging connections, embracing the present, and unearthing the extraordinary life that has always been destined for us.
Getting Here
You will arrive at Sangster International Airport (MBJ). We suggest arriving on the earliest flight possible. Airport roundtrip transportation is provided regardless of what time you arrive and depart.
Travel Restrictions
We strive to curate the safest experience for our attendees. Should the need arise to reschedule our retreat due to circumstances beyond our control, your payments will be applied to a future retreat.